Fidelis First Aid Trauma Kit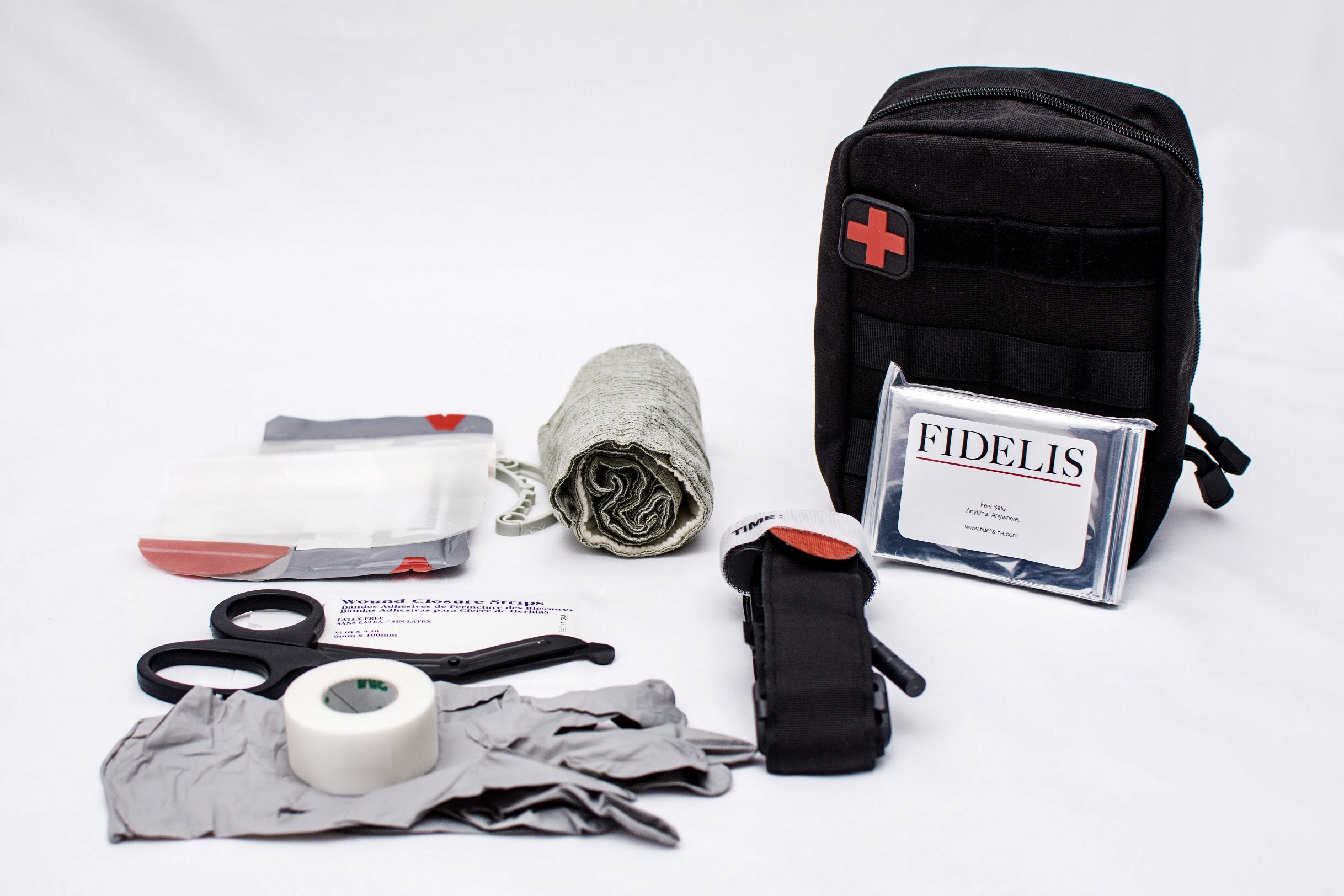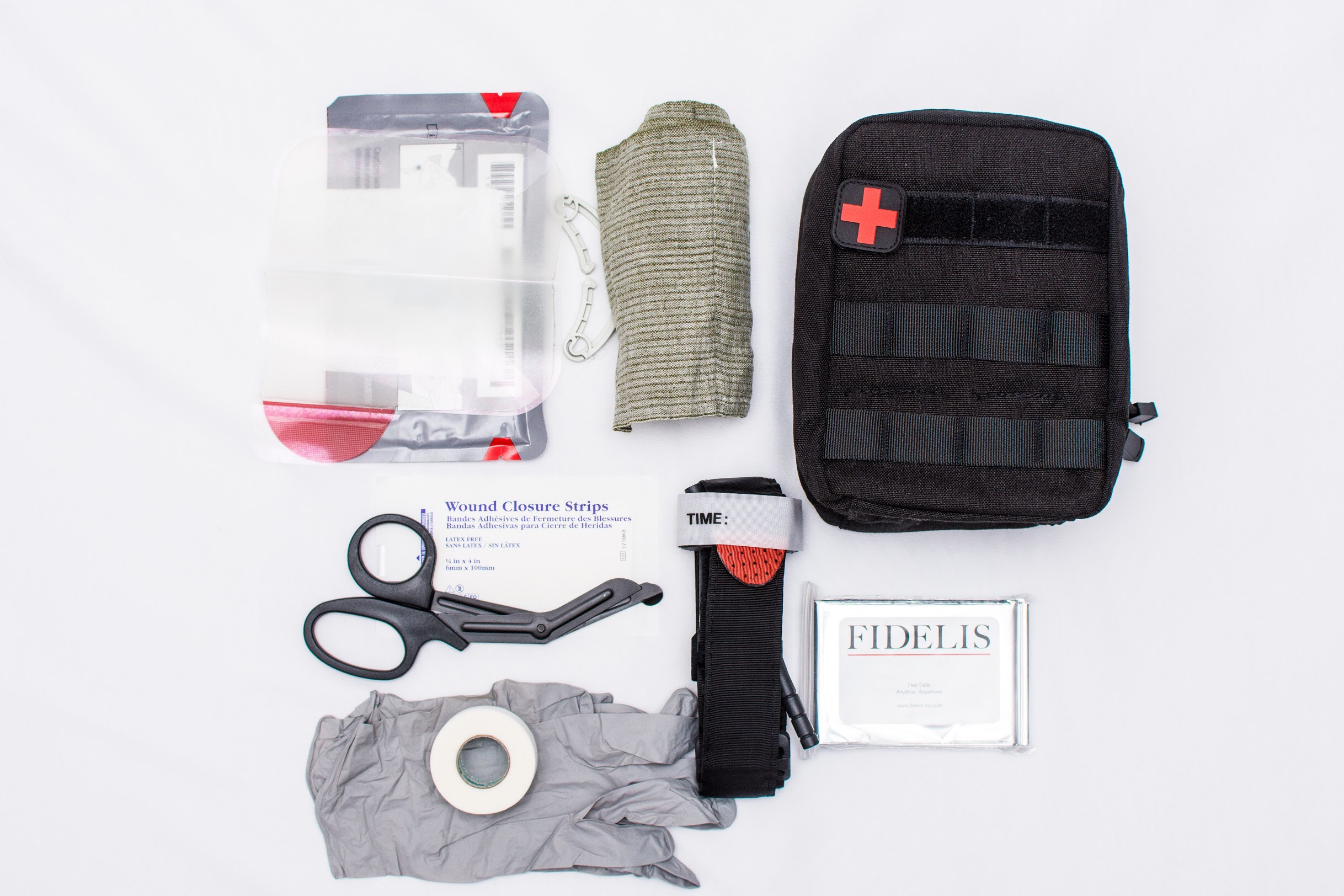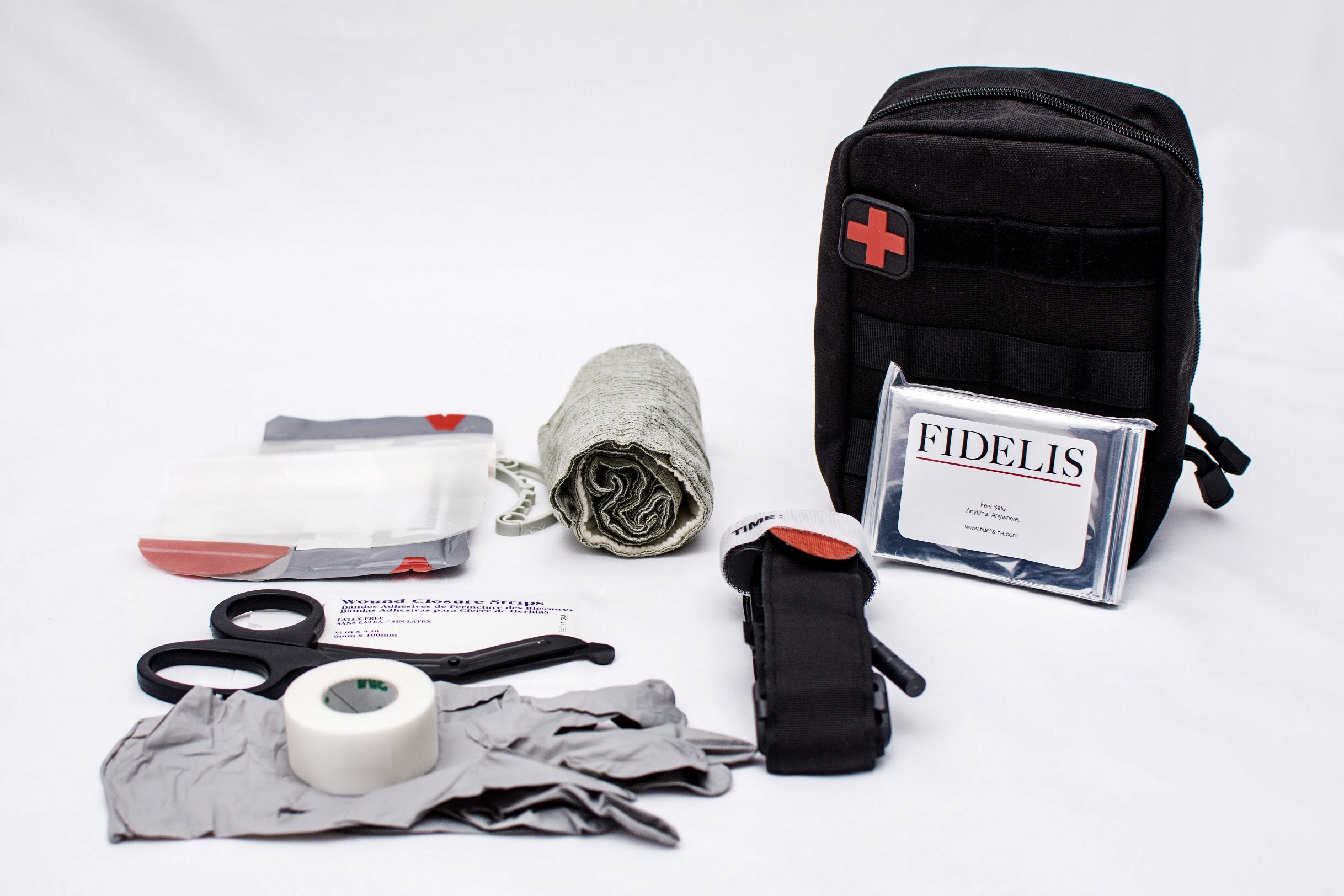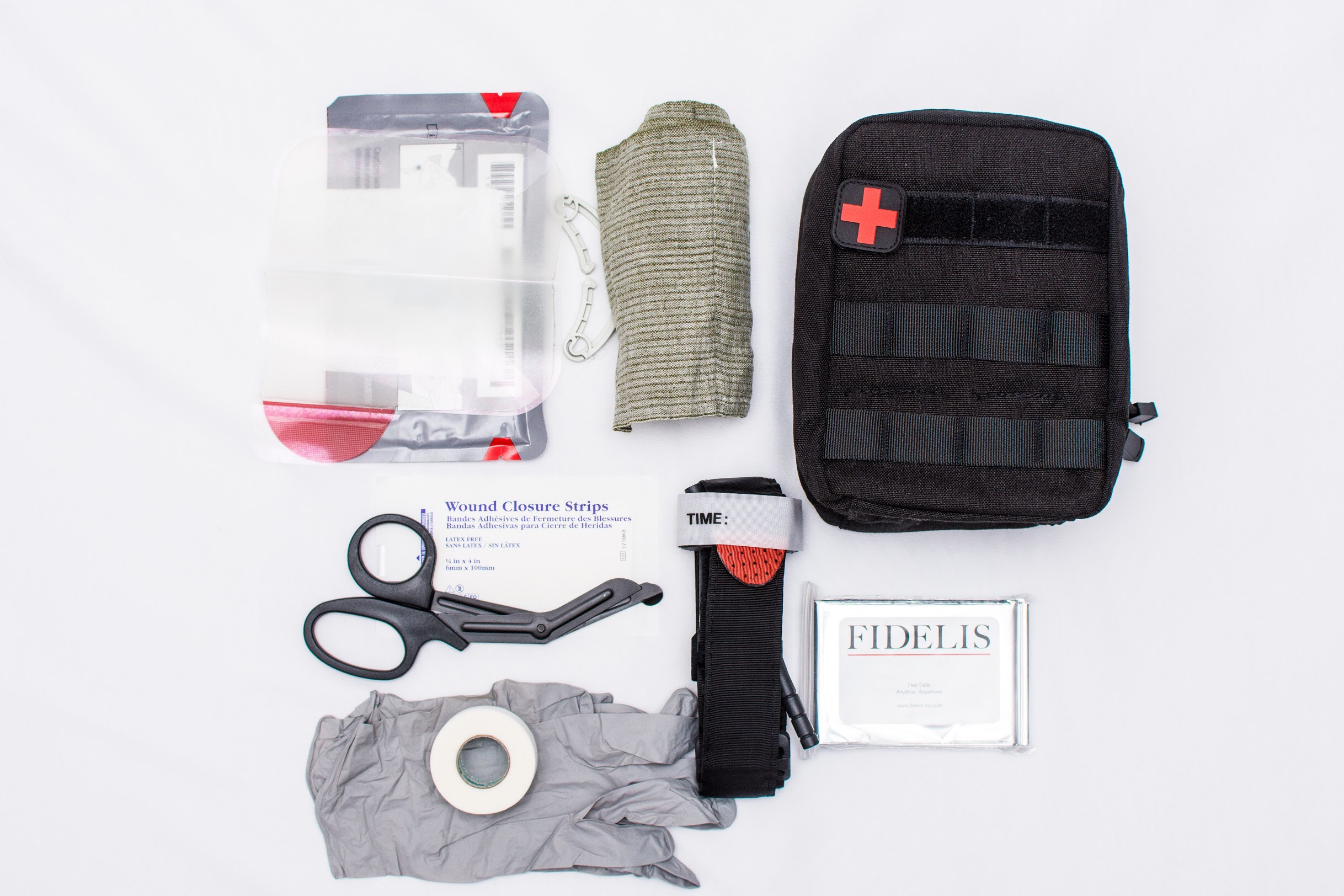 Fidelis First Aid Trauma Kit
Product description:
Did you know that a victim who is bleeding from an artery can die in as little as 3 minutes? Hemorrhage is the 2nd leading cause of death for patients injured in the prehospital environment, accounting for 30-40% of all mortality. (Source: NCBI & ACS)
Fidelis' First Aid Trauma Kits are designed for immediate access to products intended to control traumatic hemorrhaging before EMS/First responders arrive.
Fidelis' First Aid Trauma Kit contains products for any situation or incident where emergency responders or civilians need to address a traumatic bleeding situation.

This kit contains:
(1) Bag

(1) Permanent marker

(2) Pair of gloves, latex-free, LG

(1) Tourniquet

(1) Hemorrhage Control Bandage (Emergency Bandage)

(1) Chest dressing

(1) Pair of trauma shears, 7.5"

(1) Medical Tape

(1) Wound Closure Adhesive Strips

(1) Extra Large Emergency Mylar Blanket